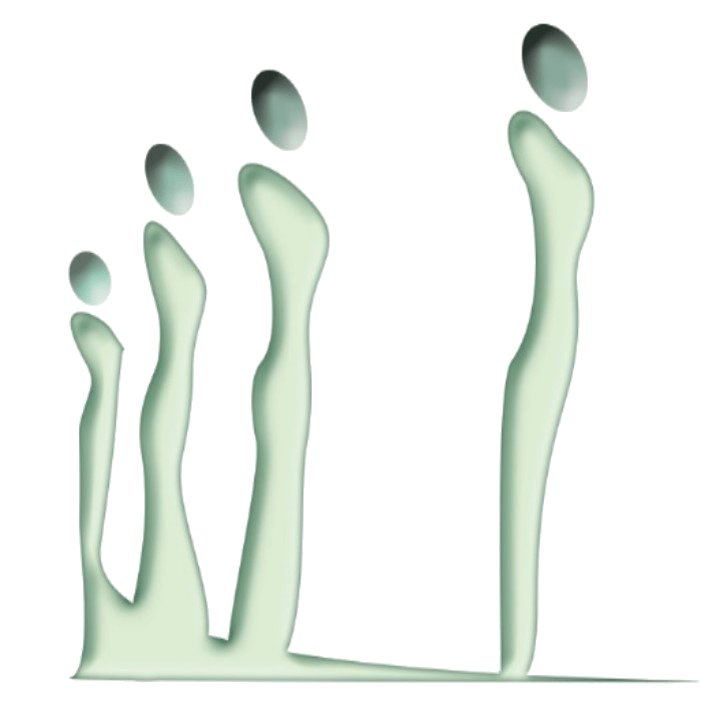 February 11 is the International Day of Women and Girls in Science. Initiated by the United Nations General Assembly (UN GA), organisations around the world use the opportunity to celebrate the women leading innovation and pushing the limits of science – while also calling for equal access to science and the closing of the gender-data-gap.
Today, GENEGUT joins the UN in shifting the focus to the Women behind the project, sharing their thoughts, wishes, and advice for young women and girls aspiring to become scientists.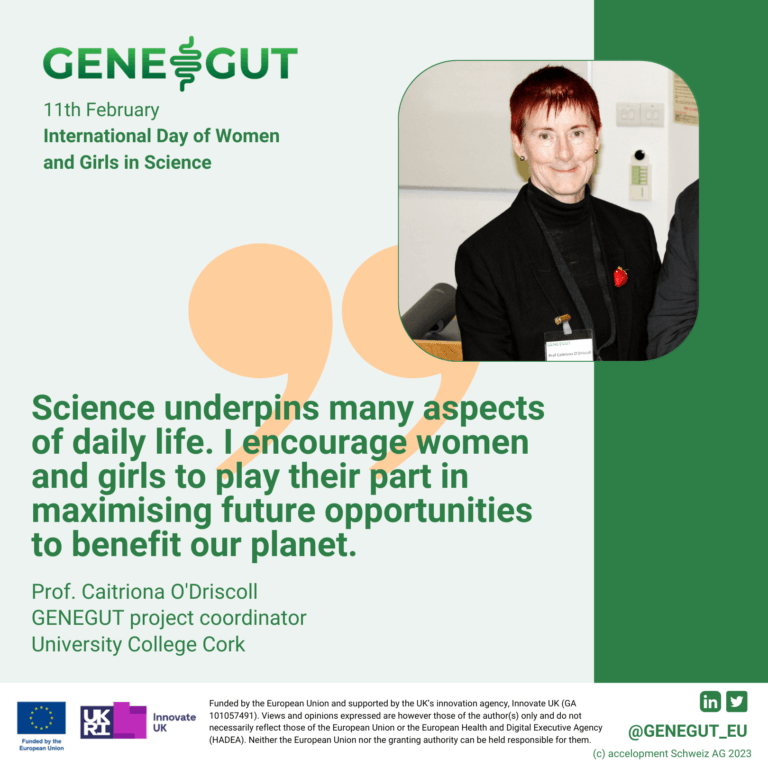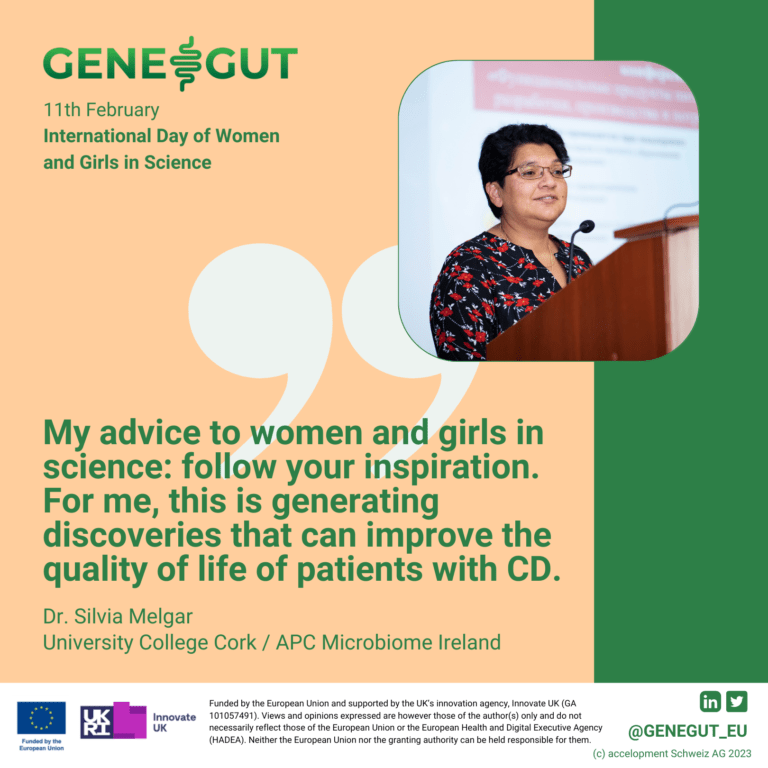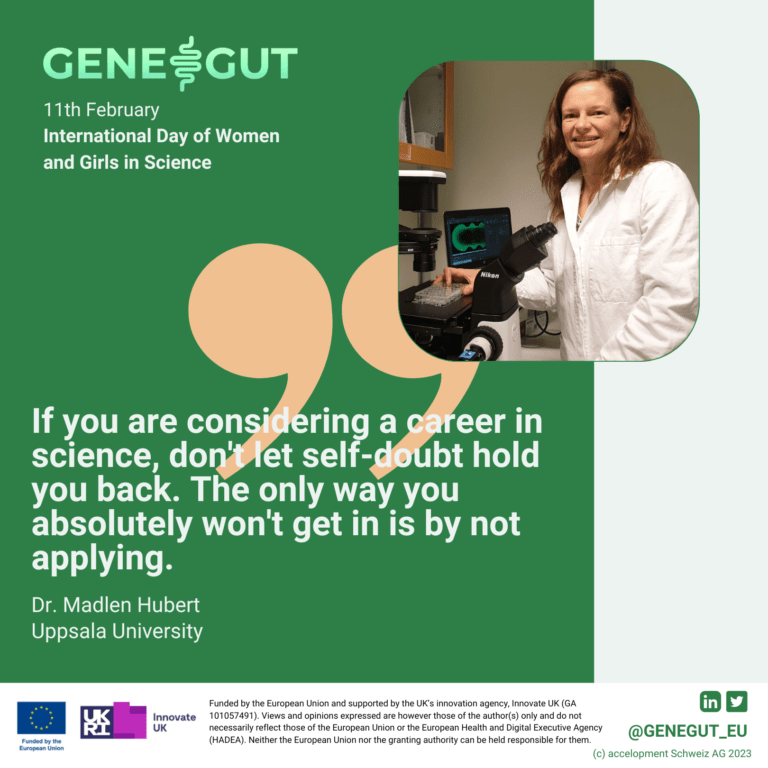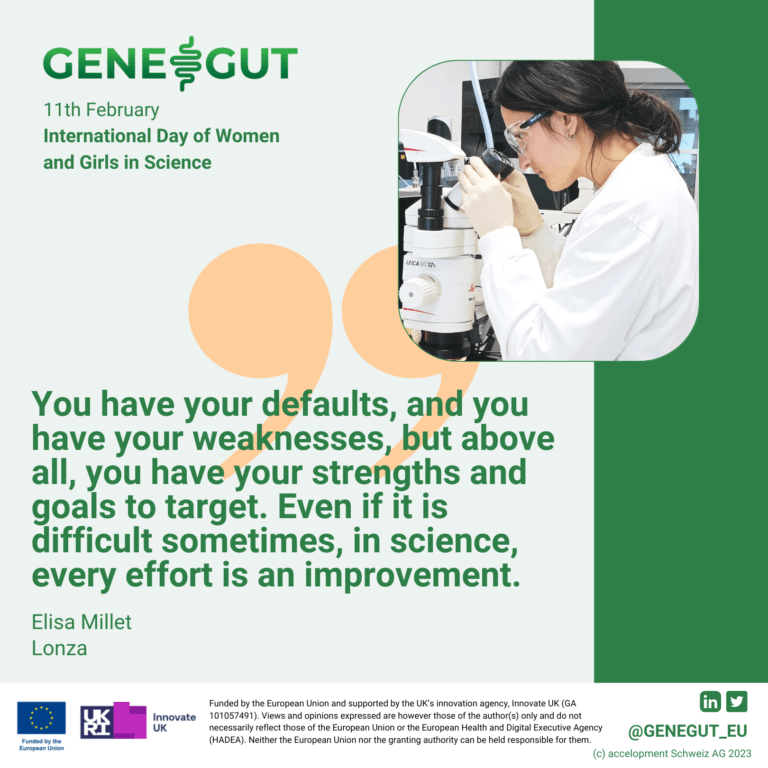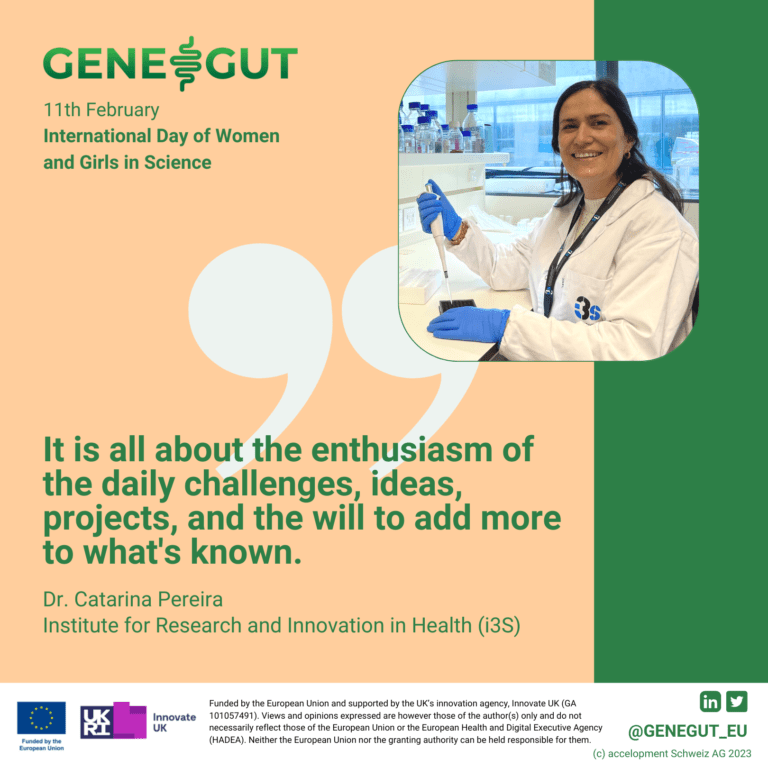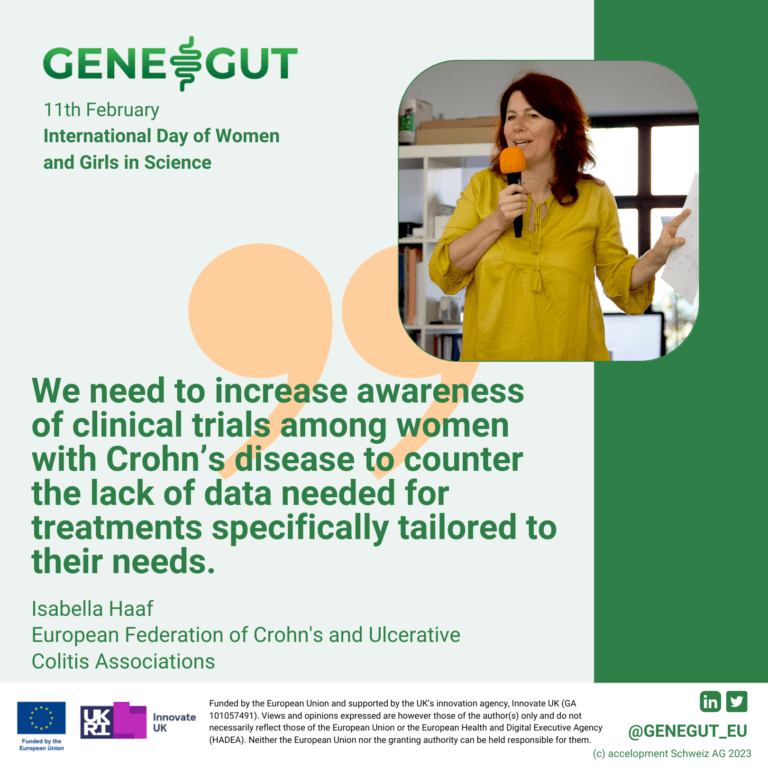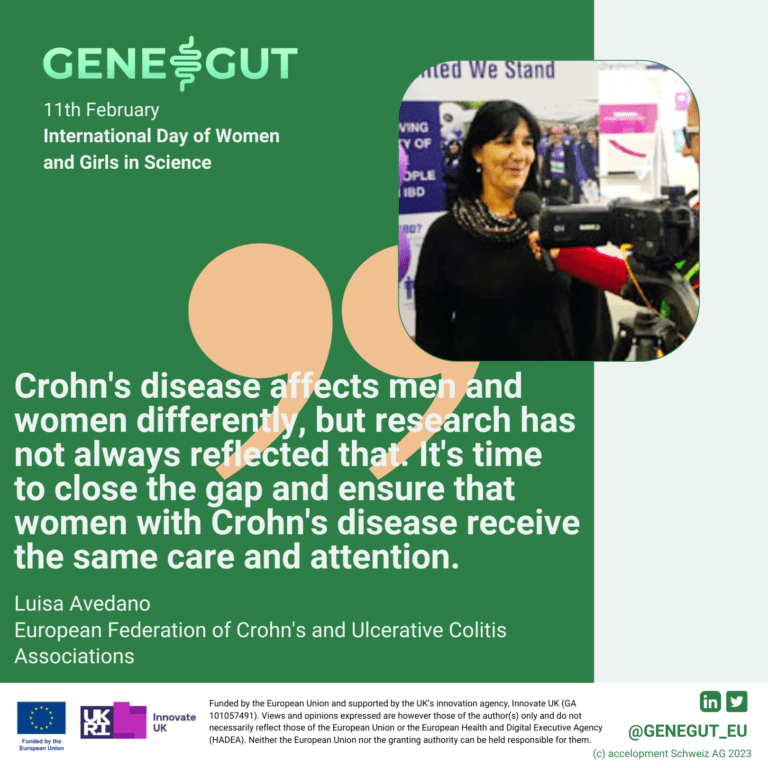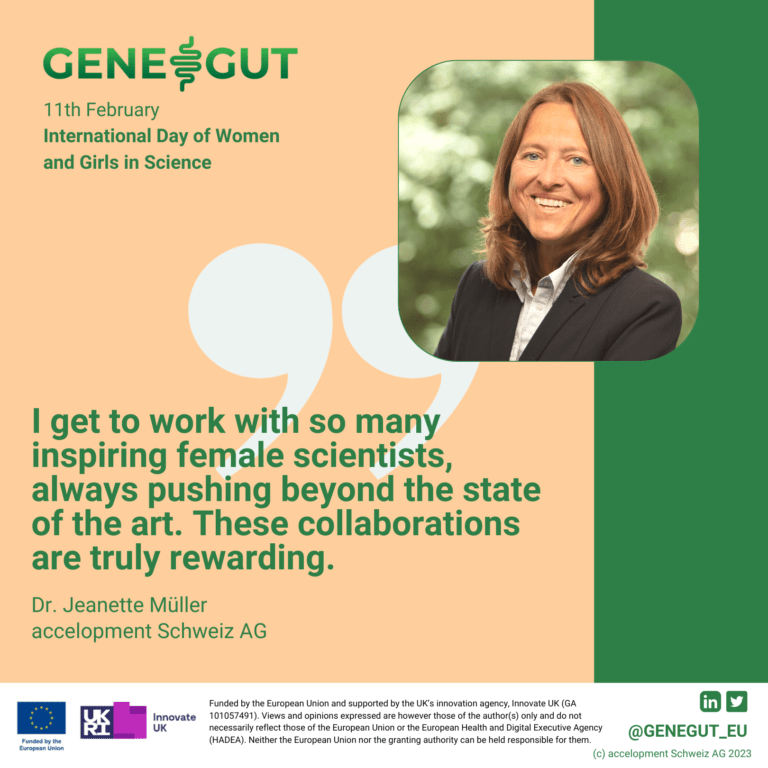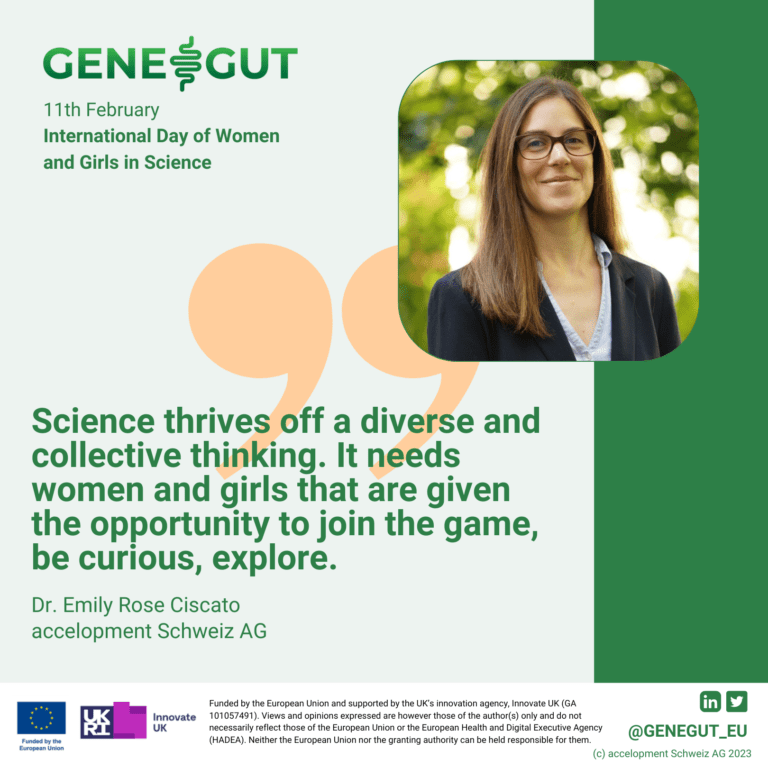 Thank you to our project partners for participating in this. We are lucky to have you on board!